Glitter Graphics - GlitterLive.com
September 3 is the day for me!
No one can GUESS just where I'll be!
Spending my birthday in a tree?
Deep in the woods is a key.
Happy Birthday! Loud and free
Going on a trip - Jim and me.
600 miles and we will see
Good friends, laughter, fun and glee!
Tania, Floyd and Ginger too!
Something old and something new.
Old friends - It seems we have a few!
New days are here and skies are blue!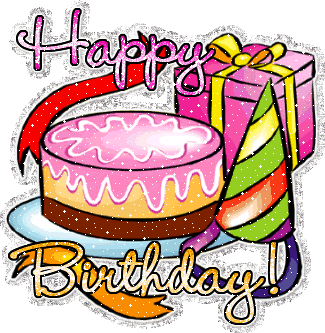 We're going to Illinois - Won't stay in a tree!
We're gonna have some cake and tea.
With all our friends from Tennessee!
Happy, Happy Birthday to me!
Take Care on the Journey,
~Linda